Rosewood Vienna
Ideally situated on Petersplatz, one of the most famous squares in the city's Old Town, Rosewood Vienna is set among celebrated shopping, dining, and historical sites. The beautifully restored historic 19th century building features 99 thoughtfully appointed guestrooms and suites, distinctive dining experiences, and Asaya Spa.
Hallstein Available
Hallstein water fits perfectly into the Rosewood Vienna's F&B concept, because in its brasserie and bar NEUE HOHEIT, the hotel team relies on unique local Austrian products to offer guests only the best local products such as Hallstein water from the Dachstein, Ötscherblick pork from the Ortnerhof, bread from the Öfferl bakery, organic eggs from Eierhof Bleier, char and trout from the Eishken fish farm in Radlberg, etc. in the glass and on the plate.
From a vibrant brasserie serving innovative Austrian and European dishes to a rooftop bar blessed with exceptional views of Vienna's neighborhood, Rosewood Vienna sets a new standard for dining in the Austrian capital: Vienna has long been a cultural crossroads and culinary influences come together in a wholly original fashion at Rosewood Vienna's restaurant Neue Hoheit (New Highness), located on the hotel's sixth floor. The brasserie serves European dishes alongside Austrian classics, based on seasonal market ingredients. Neue Hoheit's dining room and show kitchen offers diners distinct, interrelated spaces and an outdoor terrace. The Garden Room and Secret Garden offer private indoor and outdoor dining. Neue Hoheit affords striking views of Old Town rooftops, St. Peter's Church and St. Stephen's Cathedral. The rooftop cocktail bar, on the seventh floor, draws inspiration from a classic speakeasy.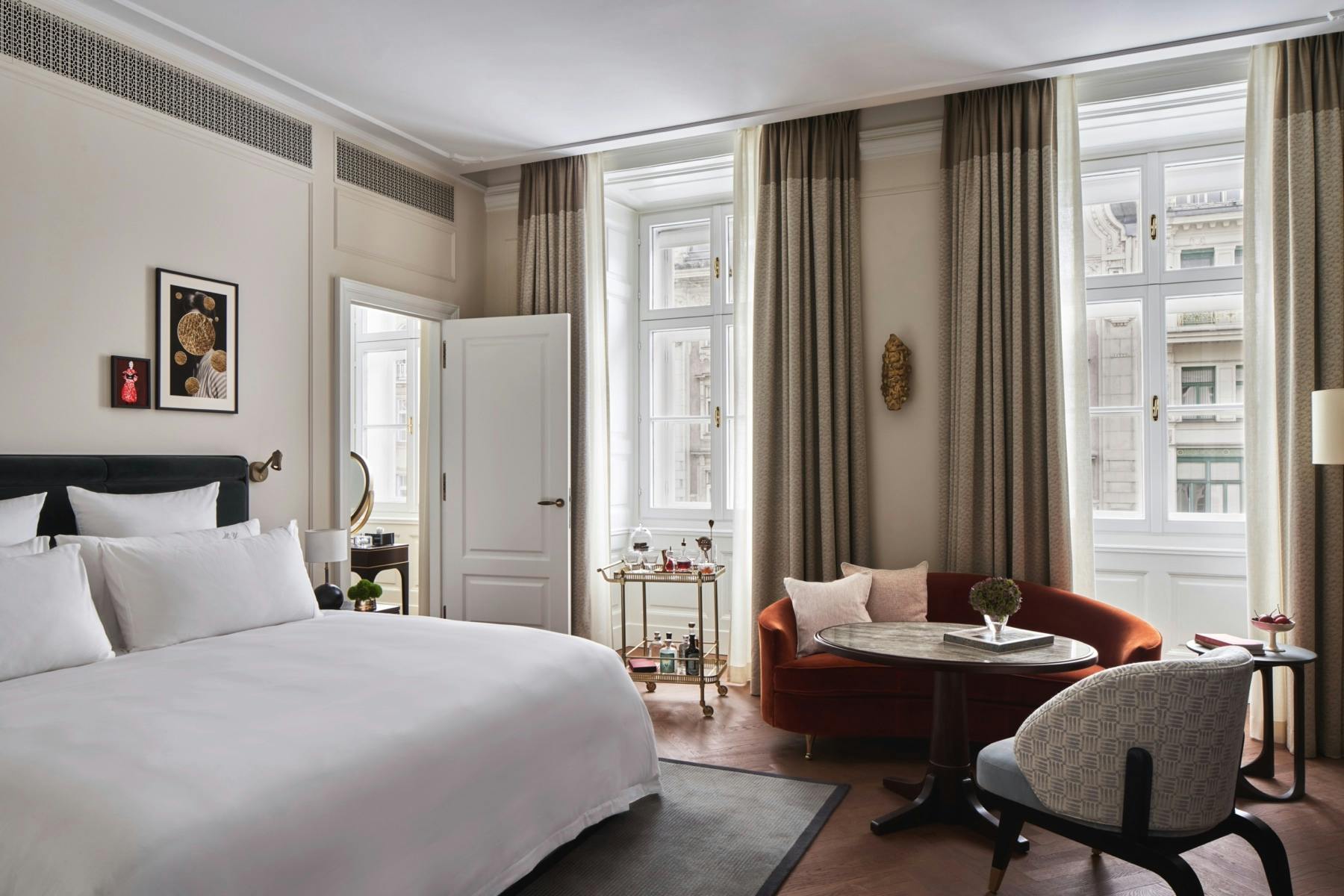 The intimate boíte, designed by interior designer Kroenland, features handcrafted cabinetry, a stow for a collection of rare vintages and international spirits and a menu of classic and innovative cocktails plus of course Hallstein Water, the purest water from the Austrian alps, ensuring amiable and memorable evenings. Rosewood's distinguished style of service and signature A Sense of Place® philosophy characterize the property with the timeless grace, elegance, and imperial élan that define Vienna as a destination of choice for new and established Rosewood guests.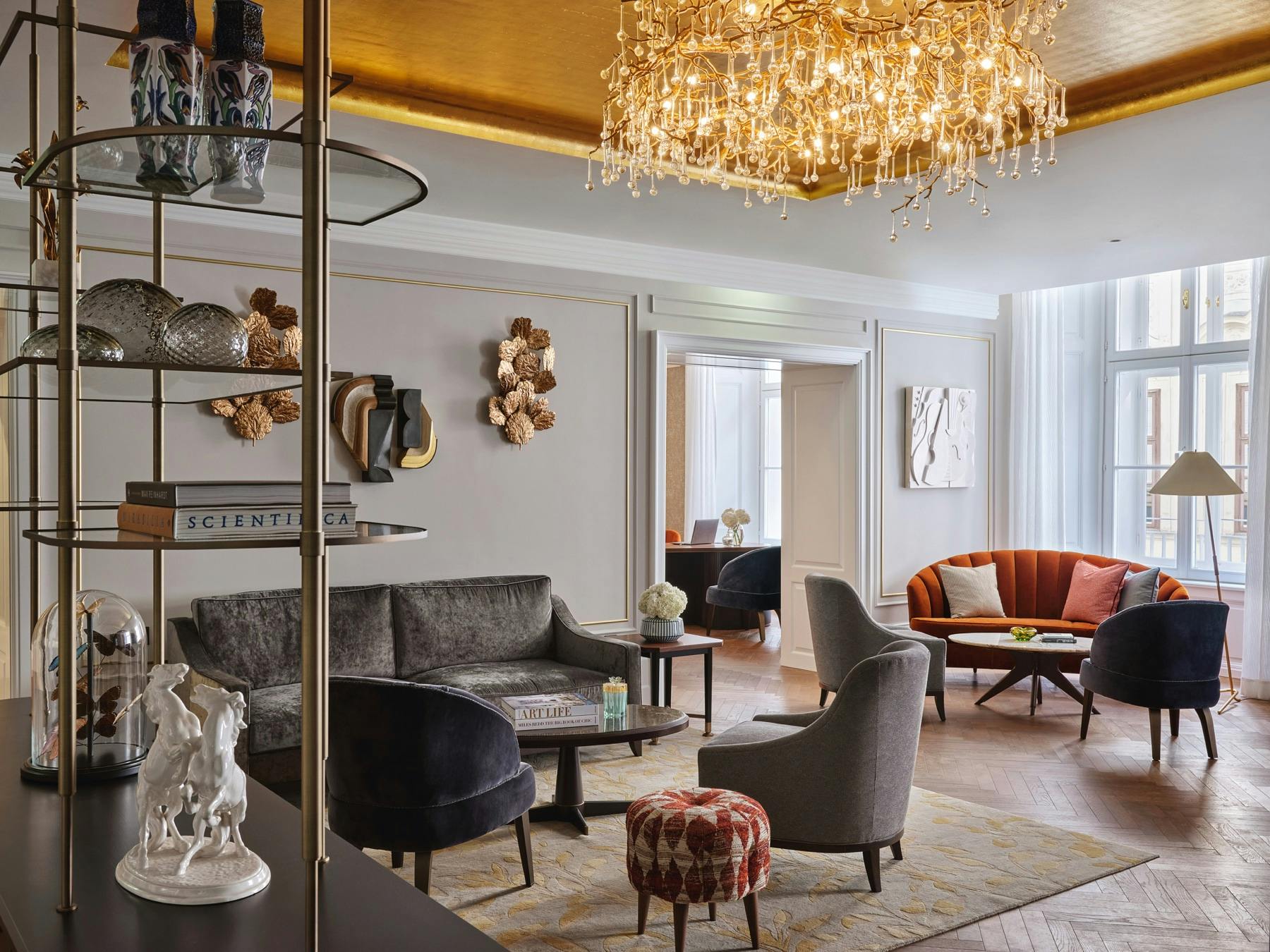 Hallstein is offered: In room (guest rooms and suites), Asaya Spa, Salon Aurelie, Fitness Center, Pavilion, Neue Hoheit Brasserie, Neue Hoheit Bar.