The 16-Year Search for the Holy Grail of Drinking Water
Acknowledgements
Original article by Cornelia Wallisch posted on austrianinformation.org. Copyright Austrian Press & Information Service in the United States, 3524 International Court, NW Washington, D.C., 20008.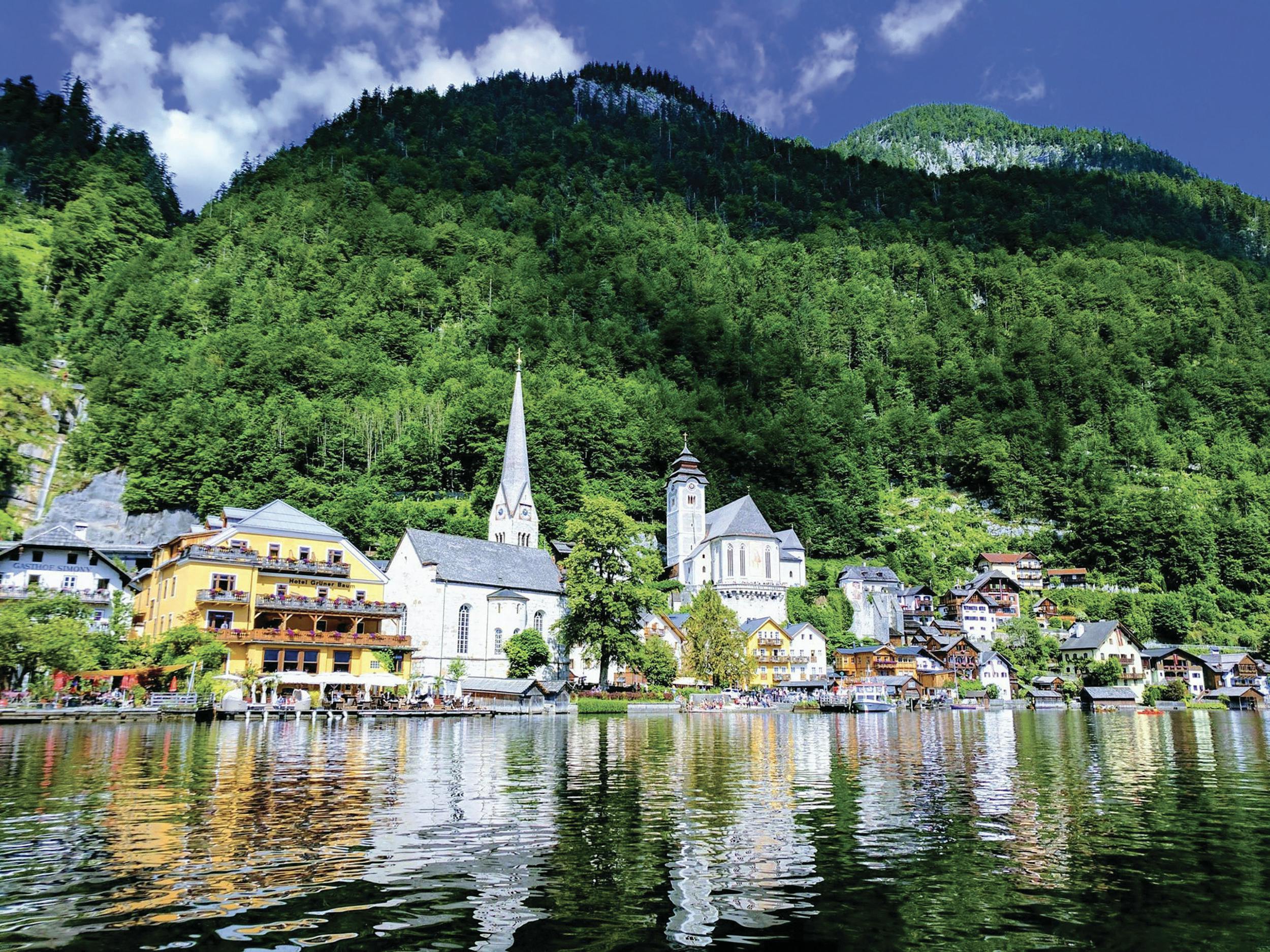 Top Photo: The town of Hallstatt, in Upper Austria's Lake District, is close to the home to the world's highest quality drinking water. Helge Kirchberger Photography
Is the water we're drinking of high quality? What does "high quality" actually mean? The Muhr family from Austria set out to answer these two key questions. Immediately, they noticed a frustrating lack of quality indicators for drinking water. How could something so important still be so undefined?
Setting out in spring of 1999 to reveal the most important qualities of drinking water, they wanted to achieve two things. Firstly, to determine the true definition of high quality drinking water, and secondly to locate a natural, sustainable source of drinking water in its purest form.
Working with a team of scientists and water experts, the Muhrs began to establish some core metrics for defining drinking water quality. Using their criteria, they began testing a large number of water samples in laboratories. The results were eyeopening, as they discovered that commercially available drinking water that met their criteria for high quality did not exist.
The family ordered a team of geologists to search the globe for a particular geological structure that would produce superior quality water. The experts defined eight core parameters, which make it possible to systemically assess water. Muhr and his team have tested 300 different waters according to these criteria, yielding a sobering conclusion: very few areas in the world met those criteria, including only one in Europe.
Incredibly, the results suggested that the answer to their question had by chance been close at hand, namely in Austria. The search refocused on the identified area, and in September 2005, they found what they had been looking for—an artesian aquifer, located 700 feet (214m) under the surface in a layer of rock beneath Obertraun, in the Hallstatt region of Upper Austria, only a few miles from the Salzburg state border.
Until reaching its final destination, the water, first in tiny raindrops, goes on a ten-year journey through the different layers of limestone. Protected from pollution by a layer called glacial moraine, the aquifer appeared to be the natural source the Muhr family had been searching for.
Before they could celebrate this breakthrough, the water quality in the aquifer had to reassessed. So a multi-year—and multi-season—testing cycle began to ensure the water at the Dachstein well was suitable for bottling. This allowed them to confirm four important assumptions: (1) the aquifer was constantly replenishing, (2) it had never been exposed to atmospheric contamination, (3) it does not impact other water sources, and (4) the water was stable, with no change to its composition over time.
Once these facts had been confirmed by independent examiners, 57 permits had to be collected in order to bottle this pure, high quality water. Today, Hallstein Water remains unfiltered, unprocessed and is available in its purest, original form.
Cornelia Wallisch was an intern at the Austrian Press and Information Service in Washington, DC.
Karlheinz Muhr is Executive Vice chairman of Global Corporate & Investment Banking at Bank of America Merrill Lynch. He graduated from the University of Business and Economics in Vienna, Austria, and holds an M.B.A. from UCLA's Anderson School of Business in Los Angeles. He is married to Elisabeth Muhr, together they have three children. Hallstein Artesian Water is a project of the whole family.
Hallstein is becoming the water of choice in the design and dining world
Hallstein Artesian Wasser, das reinste Trinkwasser der Welt, kürt Beverly Johnson, Topmodel und Beauty Influencer, zum Wasserbotschafter. Die Lifestyleikone schätzt besonders die Reinheit von Hallstein Wasser, durch die Haut, Körper und Geist optimal mit Flüssigkeit zu versorgen werden.
After a summer of sun, sand, and that long-haul flight to Tokyo, your skin probably feels parched. Dehydrated. Dare we even say withered? It's okay. Beauty Editor Margaux Anbouba is in the same boat, so she polled five celebrity aestheticians on the SOS measures they take to rehydrate their clients' skin— for that red-carpet event tonight and for years to come.