Hallstein Artesian Water available now from wine and beverage specialist Morandell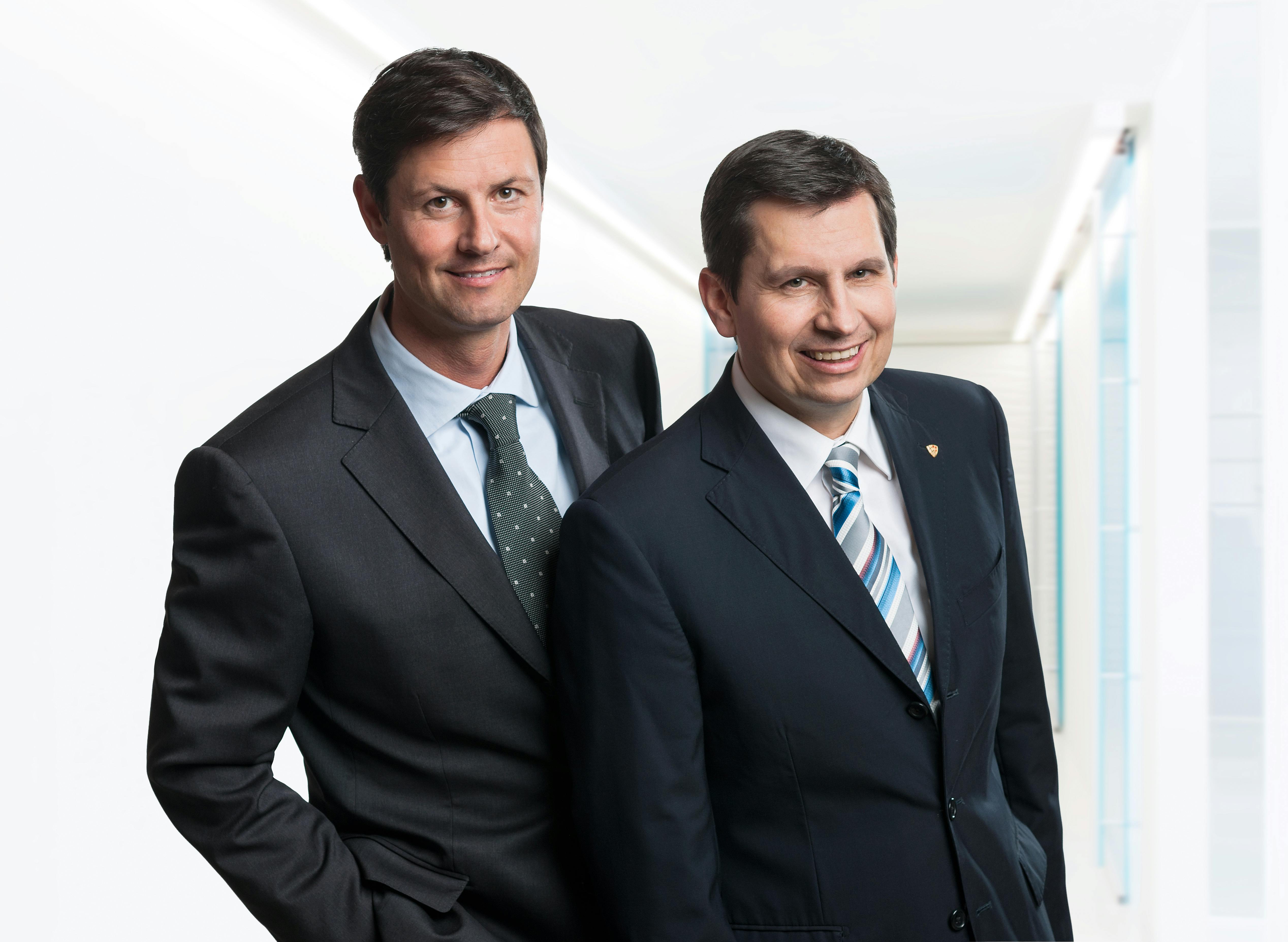 February 7th, 2023 – Hallstein Artesian Water is now available in the product range of wine and beverage specialist Morandell. This means that the best water can now be purchased together with the best wines in the world. Perfected by nature, Hallstein Water from the Dachstein massif near Hallstatt in Austria is so neutral that the taste experience of food or drink is not impaired but enhanced. This is already appreciated by luxury hotels and star restaurants from New York to Vienna.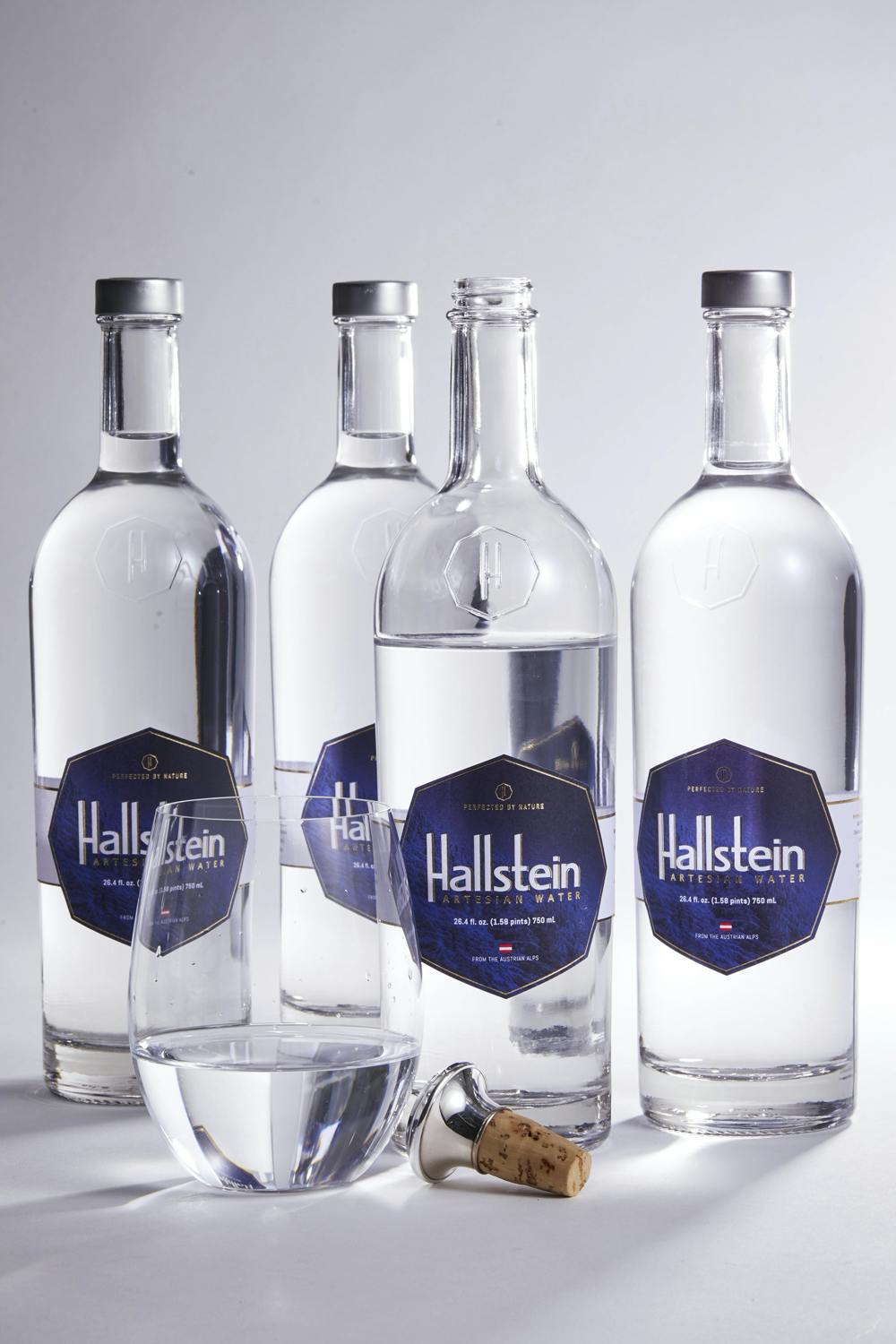 Christoph Morandell on the cooperation: "We are very proud that we can distribute Hallstein Artesian Water. With the distribution of this premium water, we are creating an enrichment for the gastronomy and we are already noticing at the beginning what a great interest there is in the gastronomy to offer this water. We are very happy about this great cooperation and look forward to a sustainable and good collaboration."
Good drinking water should support the taste of food and beverages. Due to the special process of water extraction - no pumping, no chemical treatment, cold filling - and its absolute purity, Hallstein water has no taste of its own. The balanced, extremely mild minerality and the natural, high oxygen content enhance the individual flavours of every delicious food and exquisite drink.
Among the customers who rely on the unique quality of the special Hallstein Water are the gourmet restaurant Gabriel Kreuther, which has been awarded two Michelin stars, and the trendy Wallsé Restaurant by the Austrian Kurt Gutenbrunner. The gourmet restaurant Steirereck in Vienna, DER GREIL Wein & Gourmethotel in Söll am Wilden Kaiser, the Steinterrasse in cooperation with two-star chef Andy Senn in Salzburg and the gourmet restaurant Saag by Hubert Wallner on Lake Wörthersee as well as the 5-star Spa Hotel Jagdhof in the Stubaital and the Rosewood in Vienna, to name but a few.
The high pH value, the high proportion of dissolved oxygen, the balanced, mild minerals, the very low nitrate and organic carbon content, the only extremely moderately dissolved total solids, the balanced ratio of calcium to magnesium and a low outlet temperature ensure an unadulterated taste, especially when enjoying wine. What's more, Hallstein water is probably the healthiest water currently available: this highly limited water has simply been perfected by nature. This was recently confirmed by a study conducted by medical scientist Dr Kirsten Deutschländer of the independent water research association "Quellen des Lebens" e. V. Unfiltered, untreated and uncompromising, Hallstein water is therefore a highlight for every restaurant and hotel and an indispensable support for redefining enjoyment.
NEW: From now on, Hallstein Artesian Water can be ordered from Morandell in 750 ml recycled glass bottles. Hallstein Water is also available in gallons (18.9 litres).
About Morandell
Morandell has been the link between producers and gastronomy in the beverage sector in Austria since 1926. With 250 employees, Morandell maintains a uniquely qualitative and diverse range and works with the world's most sought-after and renowned wineries. 3,100 national and 1,200 international wines, 1,000 beers and 1,900 international branded spirits prove that Morandell is one of the best networked and best equipped retailers in Europe. In addition, Morandell carries all common non-alcoholic beverages and even different olive oils - an all-inclusive premium solution from a single source.
About Hallstein Artesian Water:
In the spring of 1999, the Austro-American entrepreneur Karlheinz Muhr, his wife Elisabeth and their three children Alexander, Phillip and Stephanie decided that the family would no longer drink sugary drinks such as juices and lemonades. With this decision, the search began for the "ideal water" and what parameters such pure water would have to have. After the Muhr family had worked out their eight parameters over several years with a team of scientists and water experts, they tested and drank every water available on the market and found that almost every water had been treated in some way. So, with the help of hydrogeologists, they launched a global search to identify the terrain that could produce a naturally pure water that met their eight factors for "perfection". Six years later, their ideal source was discovered in their homeland, in the Austrian Alps: completely untreated, unfiltered, uncompromising, their Hallstein Water bubbles artesically from its source in the Dachstein region.
Alpine Water GmbH
Head Quarter: Ried Ecking 12A, 6370 Kitzbühel
Production: Obertraun 311, 4831 Obertraun
Tel.: +43 720 880 885
contact@hallsteinwater.com
Royalty-free press photos for print, online, social media and apps
https://www.picdrop.com/zierercom/xQPBGwytcy

© Hallstein Artesian Water
Press contact
ziererCOMMUNICATIONS
Annette Zierer
Effnerstraße 44-46
81925 München
Tel.: +49 89 35 61 24 83 / 88 oder 017623404040
Email: annette.zierer@zierercom.com
The waiter showed us a water menu on an iPad and there, amid at least ten exotic brands of which I had never heard, was Hallstein at £14 a bottle. Within minutes, the waiter appeared again, holding a bottle on the inside of his arm as though it contained fine champagne. "Now taste it," my friend said. "It comes from an aquifer 700ft below the earth's surface in Austria. This is medicine."
Exclusive Interview with Elisabeth Muhr, Co-Founder of Hallstein Water
To make sure that I'm staying hydrated without any excess PFAS or heavy metals, Hallstein Water has been my go-to. It's a premium choice for hydration and a demonstration of the relationship between health and nature. Its exceptional qualities make it a true embodiment of purity and well-being.