If Health is the New Wealth, Then Water is Priceless
Ever heard the popular saying "health is wealth"? This gives large meaning to our life, as health is considered the most valuable and precious for every individual. Good health means not only the absence of disease in the body but a complete physical, mental, social as well as spiritual well-being of an individual.
Acknowledgements
Originally posted on "Linkedin: "If Health is the New Wealth, Then Water is Priceless". Published on the 22nd July, 2021.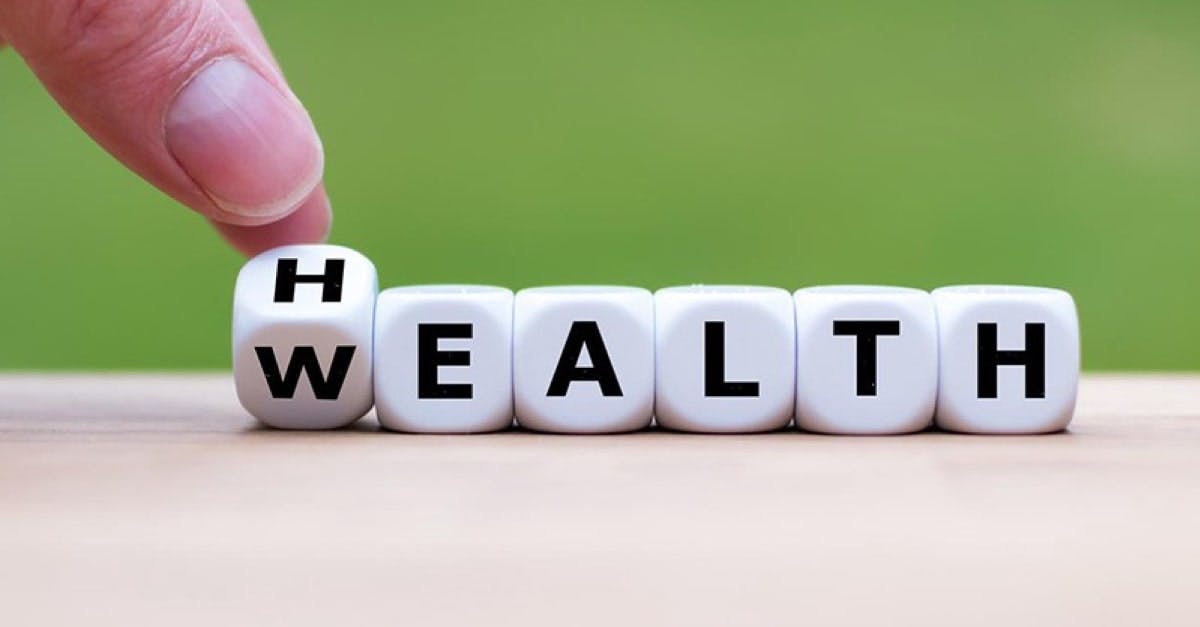 Growing up, I always heard that wealth meant NOTHING without good health. Now that I am older and leading a family business that is focused on the best quality water in the world, this phrase holds new meaning. If Covid-19 taught us anything, truly enjoying financial and personal successes count for less when good health is not in sight.
These days we all seem to be trying to be healthier. We strive to eat healthy, exercise more, and balance our lifestyle between career/work, family and independent time. This idea is everywhere in our pop culture, and globally we are spending upwards of $4.5 trillion annually for our overall health and wellness. So if we're all trying to achieve that healthy life that our mothers wished for us, why don't we look at this simplest way to improve health?  Scientists such as those at the National Institutes of Health agree that by drinking more water and staying hydrated, we can reverse some ailments caused by dehydration, and improve not only our health but our wellbeing.
Why is water important to health?
Your body uses water in all its cells, organs, and tissues to help regulate temperature and maintain other bodily functions. Because your body loses water through breathing, sweating, and digestion, it's important to rehydrate by drinking fluids and eating foods that contain water. It's important to think of water as a nutrient your body needs that is present in liquids, plain water, and foods. All of these are essential daily to replace the large amounts of water lost each day. 
Water is the Currency We All Need for Good Health
It may be plain, but it's powerful. In a study of more than 18,300 American adults, people who drank just 1 percent more water a day ate fewer calories and less saturated fat, sugar, sodium, and cholesterol, according to a study published in February 2016 in the Journal of Human Nutrition and Dietetics. Water may help fill you up, especially if you drink it before eating a meal, a notion that was backed up in a small study of 15 young, healthy participants that was published in October 2018 in Clinical Nutrition Research.
Water does more than just quench your thirst and regulate your body's temperature; it keeps the tissues in your body moist, according to the Mayo Clinic Health System. Keeping your body hydrated helps it retain optimum levels of moisture in these sensitive areas, as well as in the blood, bones, and brain. In addition, water helps protect the spinal cord, and it acts as a lubricant and cushion for your joints.
Adequate water intake enables your body to excrete waste through perspiration, urination, and defecation. Water helps your kidneys remove waste from your blood and keep the blood vessels that run to your kidneys open and filter them out, according to the National Kidney Foundation. 
Ever feel foggy headed? Take a sip of water. Research shows that dehydration is a drag to memory, attention, and energy, per a small study on adult men from China published in June 2019 in the International Journal of Environmental Research and Public Health.
And finally, if you need any more examples of why investing in your own health can bring you wealth, water is what keeps you moving! Drinking water helps keep joints lubricated. A component of synovial fluid, water is necessary to help prevent joint friction. Synovial fluid lubricates and cushions the joints and cartilage surrounding them, keeping bones from rubbing together. 
Ralph Waldo Emerson penned these words recognizing that good health is essential to the prosperity of the readers. ..."The first wealth is health." I conclude that, if written today, Mr. Emerson would have been holding a glass of Hallstein water as he wrote this famous quote!
The waiter showed us a water menu on an iPad and there, amid at least ten exotic brands of which I had never heard, was Hallstein at £14 a bottle. Within minutes, the waiter appeared again, holding a bottle on the inside of his arm as though it contained fine champagne. "Now taste it," my friend said. "It comes from an aquifer 700ft below the earth's surface in Austria. This is medicine."
Exclusive Interview with Elisabeth Muhr, Co-Founder of Hallstein Water
To make sure that I'm staying hydrated without any excess PFAS or heavy metals, Hallstein Water has been my go-to. It's a premium choice for hydration and a demonstration of the relationship between health and nature. Its exceptional qualities make it a true embodiment of purity and well-being.