Luxury Subscription Artesian Water Purveyor Hallstein Announces Fashion Philanthropist Cameron Silver as its Newest Global Ambassador
The American vintage retailer and celebrity stylist selects "the world's finest quality water" as his go-to summer hydration staple.
July 21, 2021- New York - Luxury subscription-only Hallstein Artesian Water, the highest quality drinking water in the world selects fashion influencer and style icon, Cameron Silver, as their newest 'Ambassador of Hydration.' The famed lifestyle entrepreneur, named one of Time Magazine's "25 Most Influential Names and Faces in Fashion," chose Hallstein as the planet's purest source of hydration for his water-of-choice. The collaboration is designed to spotlight why hydration matters and showcase the importance of one's water choice and its overall benefits for optimal hydration. 
"I have endless passion for seeking out the finest quality products in the world," noted Silver. "One taste of Hallstein's pure, uncompromised water and I was hooked.  I know quality when I see it or taste it, and I am thrilled to be able to share my pleasure for the product with others. And I love the fact that it is by subscription, so I will always have a well-stocked supply."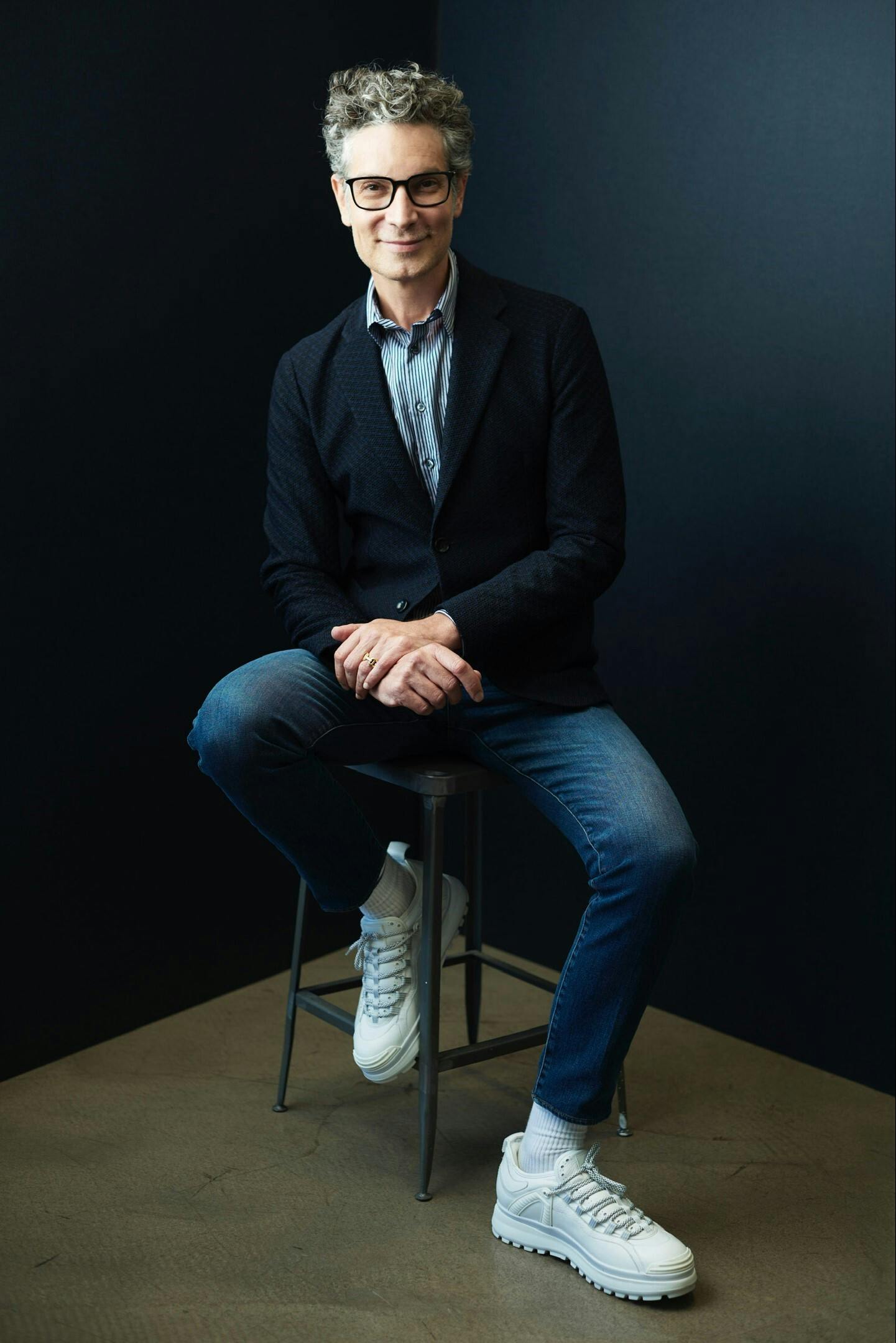 With global demand exploding for anything to assist in boosting immune systems due to the recent pandemic, Hallstein's velvety taste, naturally high pH and sodium-free combination has attracted a whole new audience.  They are looking towards hydration and the power of high alkaline water to help avoid inflammation and assist overall wellness.
Frustration over the lack of information and dubious quality standards for water drove the Austrian American Muhr Family, with the help of researchers and water experts, to define a list of parameters on what true drinking water quality means.  Yielding what is considered today's hallmark 'Octagon' standard.  Rather than creating another engineered product, the Muhrs took six years to find the only completely natural source, a guarded artesian well, that could fulfill the ideal parameters. Thus bottling the world's only unfiltered, untreated, and uncompromised water with the unique combination of naturally high pH levels and only trace amounts of sodium. 
"Cameron has built an unparalleled reputation for finding the best of fashion and lifestyle products," stated Alexander Muhr, CEO of Hallstein. "He has the same intensity for demanding the best quality products, just as my parents did when they founded Hallstein. and He shares the commitment we have in delivering the best water in the world in the most luxurious and exclusive way."
Hallstein Water emanates from an artesian well, 700ft (214m) deep in a layer of rock beneath Dachstein mountain, in the Hallstatt-Salzkammergut region of Upper Austria. The water in the aquifer arrives after an 8-year journey beginning as raindrops in the mountains above, then filtering through layers of the highest quality limestone unique to this region and is protected from pollution and contamination by layers of earth called Glacial Moraine. 
Cameron's ambassador program with Hallstein will feature shared content, IG Live events and, best of all, a chance for people to learn more about why hydration matters!  Future details will be released at @hallsteinwater.
About Hallstein Water
Have you ever asked yourself 'is the water you're drinking high quality?' In founding Hallstein Artesian Water, the Muhr family succeeded in creating the 'best quality drinking water in the world' and raised the bar for the water industry.  Hallstein's velvety taste, naturally high pH and sodium-free combination is unfiltered, untreated, and uncompromised. Hallstein Water is available by subscription only, now in both 5-gallon BPA-free Tritan and 750ml 100% recycled glass bottles, delivered directly to homes, offices, hotels, or restaurants.  It is the water-of-choice poured at Baccarat Hotel, NY; Steirereck, Vienna; Gabriel Kreuther, NY; Petit Ermitage, West Hollywood, CA; 67 Pall Mall, London; Wallse, NY; Steinterrasse and Senn's Restaurant, Salzburg, Austria and VivaMayr Medical Center, Austria. For more information, please visit www.hallsteinwater.com
About Cameron Silver
Since fashion philanthropist Cameron Silver opened the doors of Decades in 1997, the dress code of Los Angeles has irrevocably changed due – in large part – to Silver exhorting his frequently-photographed, trendsetting clientele to "dress up!" He is widely recognized for his impact on runway trends from fashion's new generation of designers in New York and Paris to the way a constellation of Hollywood's brightest appear on the red carpet.  Silver starred in the Bravo reality show "The Dukes of Melrose" which premiered in March 2013.  Since September 2015, he has served as Fashion Director of H by Halston.  For additional information visit www.cameronsilver.com
The waiter showed us a water menu on an iPad and there, amid at least ten exotic brands of which I had never heard, was Hallstein at £14 a bottle. Within minutes, the waiter appeared again, holding a bottle on the inside of his arm as though it contained fine champagne. "Now taste it," my friend said. "It comes from an aquifer 700ft below the earth's surface in Austria. This is medicine."
Exclusive Interview with Elisabeth Muhr, Co-Founder of Hallstein Water
To make sure that I'm staying hydrated without any excess PFAS or heavy metals, Hallstein Water has been my go-to. It's a premium choice for hydration and a demonstration of the relationship between health and nature. Its exceptional qualities make it a true embodiment of purity and well-being.