Hallstein Water Ambassador Supermodel Beverly Johnson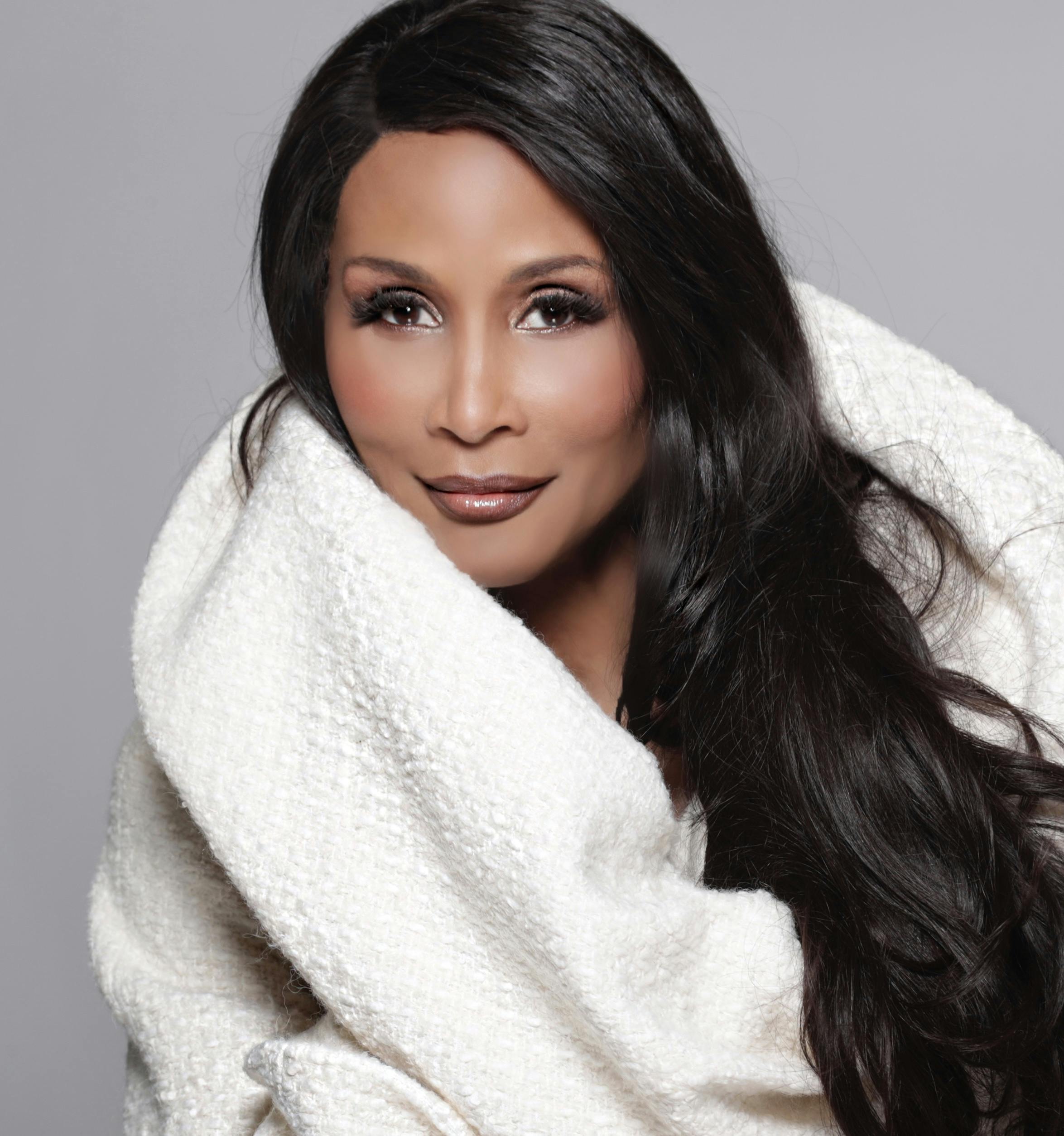 In the 1970s, Beverly Johnson became the first African American woman to appear on the cover of American Vogue. Her appearance changed the fashion world, and soon every major American Fashion Designer booked African American models.
One year later she was the first black woman to appear on the French edition of Elle. Throughout the years she has become a New York Times best-selling author with her books, Beverly Johnson's Guide to a Life of Health and Beauty and True Beauty: Secrets of Radiant Beauty for Women of Every Age and Color. 
Her film and television acting career took off in the late 1970s, and she became a businesswoman and President of Beverly Johnson Enterprises.
Now in her 60s, I had the opportunity to sit down and learn more about this supermodel's past, present and future via Zoom.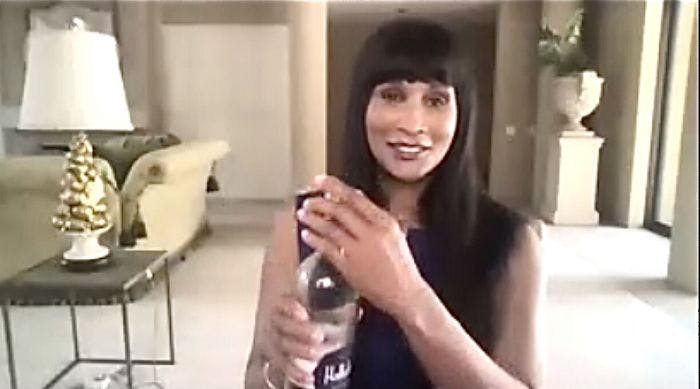 Beverly is active in organizations focused on Beauty, Women's Rights, Equality, Diversity, Inclusion, and AIDS Activism. She is on the Board of Directors of the Barbara Sinatra Children Center for Abused Children and is an international spokesperson for the Global Down Syndrome Foundation.
Living in Rancho Mirage, California she enjoys being an active grandmother to her four grandchildren and being the ambassador for Hallstein Artesian Water.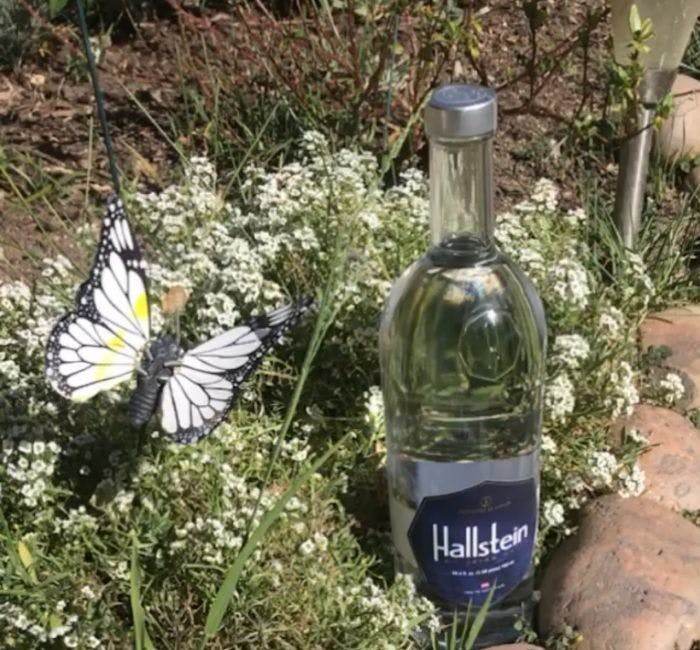 I learned she discovered Hallstein Artesian Water when a friend sent her some bottles during the pandemic. Beverly is known to be on an intermittent fasting regime and has to drink a lot of water. She calls Hallstein Artesian Water her Miracle Water because it tastes so good.
Elisabeth Muhr, the founder of Hallstein Water appeared on a separate screen to explain how Hallstein Water was discovered. As a civil engineer, Elizabeth helps build hydroelectric power plants and is a passionate advocate for global drinking and water improvement. Not only is Elizabeth an expert in hydrobiology, but she also graduated from Vienna's University of Environmental Engineering and Ecology, and has been a visiting lecturer at Cal Poly Pomona in California teaching "Ecology Applied to Landscape Architecture'.
One night her husband came home from an anti-aging conference and announced at the kitchen table that the family needs to eliminate sugar from their diet and drink more water. He learned that sugar creates inflammation and can cause disease. One of their children spoke up and said 'Let's drink the best water for our body.'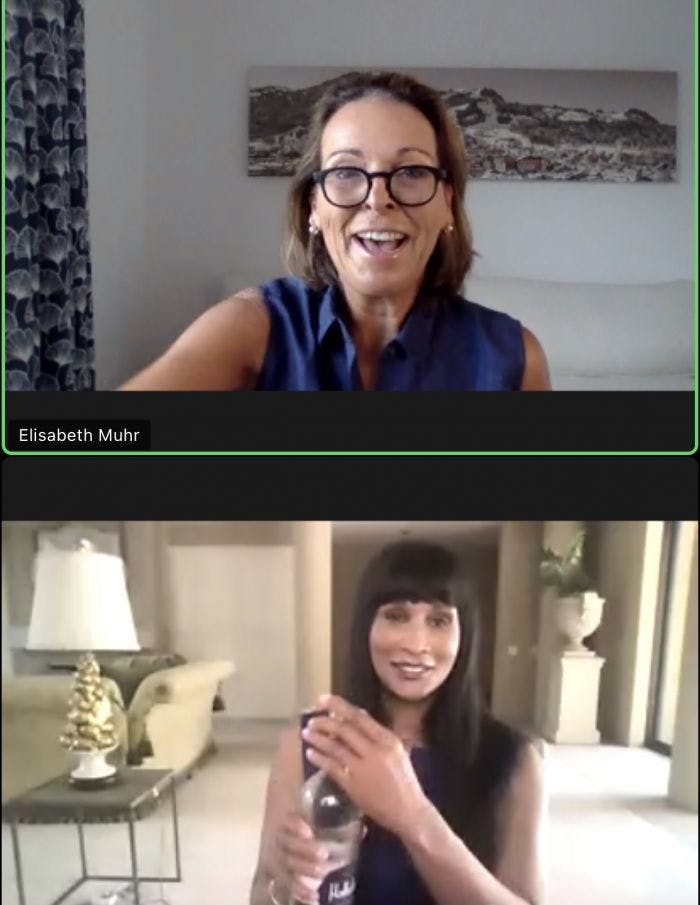 Elizabeth and her husband searched for the best water in the market, and nothing lived up to their expectations, so they worked with geologists and scientists to find the purest natural water in their home country, Austria. 'There is a difference between pure water and purified water. Pure is natural water, while purified is an attempt to make water pure, by chemically treating it,' said Elisabeth.
One day they discovered superior quality pure drinking water from a constantly replenishing natural artesian aquifer. It was 700 feet deep in a layer of rock beneath Obertraun, in the Hallstatt region of the Austrian Alps. Its high pH and oxygen content makes this one of the best tasting drinking waters in the world.
Both Beverly and Elizabeth shared the health benefits of drinking water. 'Water cleanses your palate. If you are tired or hungry, that means you are thirsty and should drink water. Drinking water satisfies both,' said Elizabeth. The best temperature to drink water is room temperature, not too hot and not too cold. 'Water is the essence of life. We can go without food for days however we can not function long without water. Our body is made up of 60% water and our brain is made of 90% water,' shared Beverly.
Beverly added, 'As consumers we purchase so much skincare to protect our skin, and to avoid lines and wrinkles. Water hydrates the skin and makes skin more youthful-looking.' She admitted to drinking about a gallon of water a day, about four Hallstein Artesian Water bottles, and appreciates that the bottles are thick glass and not plastic. 'Eliminating plastic that is harmful to the environment and our bodies benefits everyone. Plus this glass can be recycled,' shared Beverly.
Hallstein Artesian Water is not found in stores, instead, it is by subscription only and is delivered to your door. Go to https://www.hallsteinwater.com.
The waiter showed us a water menu on an iPad and there, amid at least ten exotic brands of which I had never heard, was Hallstein at £14 a bottle. Within minutes, the waiter appeared again, holding a bottle on the inside of his arm as though it contained fine champagne. "Now taste it," my friend said. "It comes from an aquifer 700ft below the earth's surface in Austria. This is medicine."
Exclusive Interview with Elisabeth Muhr, Co-Founder of Hallstein Water
To make sure that I'm staying hydrated without any excess PFAS or heavy metals, Hallstein Water has been my go-to. It's a premium choice for hydration and a demonstration of the relationship between health and nature. Its exceptional qualities make it a true embodiment of purity and well-being.