Holiday Gift Guide
The holiday season is the perfect time of year to share a special bottle with loved ones.
Acknowledgements
Originally posted in the "Elite Traveler "Holiday Gift Guide: Wine & Spirits". Published on the 25th of November, 2022.
When drinking a whisky at cask strength, it is widely acknowledged that a few drops of water help elevate its flavor by activating the fatty acids within the liquid. And for the finest whisky, you need the finest water. Enter Hallstein. This ultra-pure water comes from the Dachstein region in Austria and is the only water currently available on the market that is not pumped, filtered or treated, either chemically or mechanically.
The water is taken from an artesian aquifer, 700ft beneath the surface. After falling as rain on the mountains above, each drop takes an estimated eight years to reach the aquifer, by which time it has been purified, oxygenated and infused with high levels of minerals. The water has been championed by the revered distillery Glenturret, known for being the oldest Scotch whisky distillery in operation today.
$68 for a case of six, hallsteinwater.com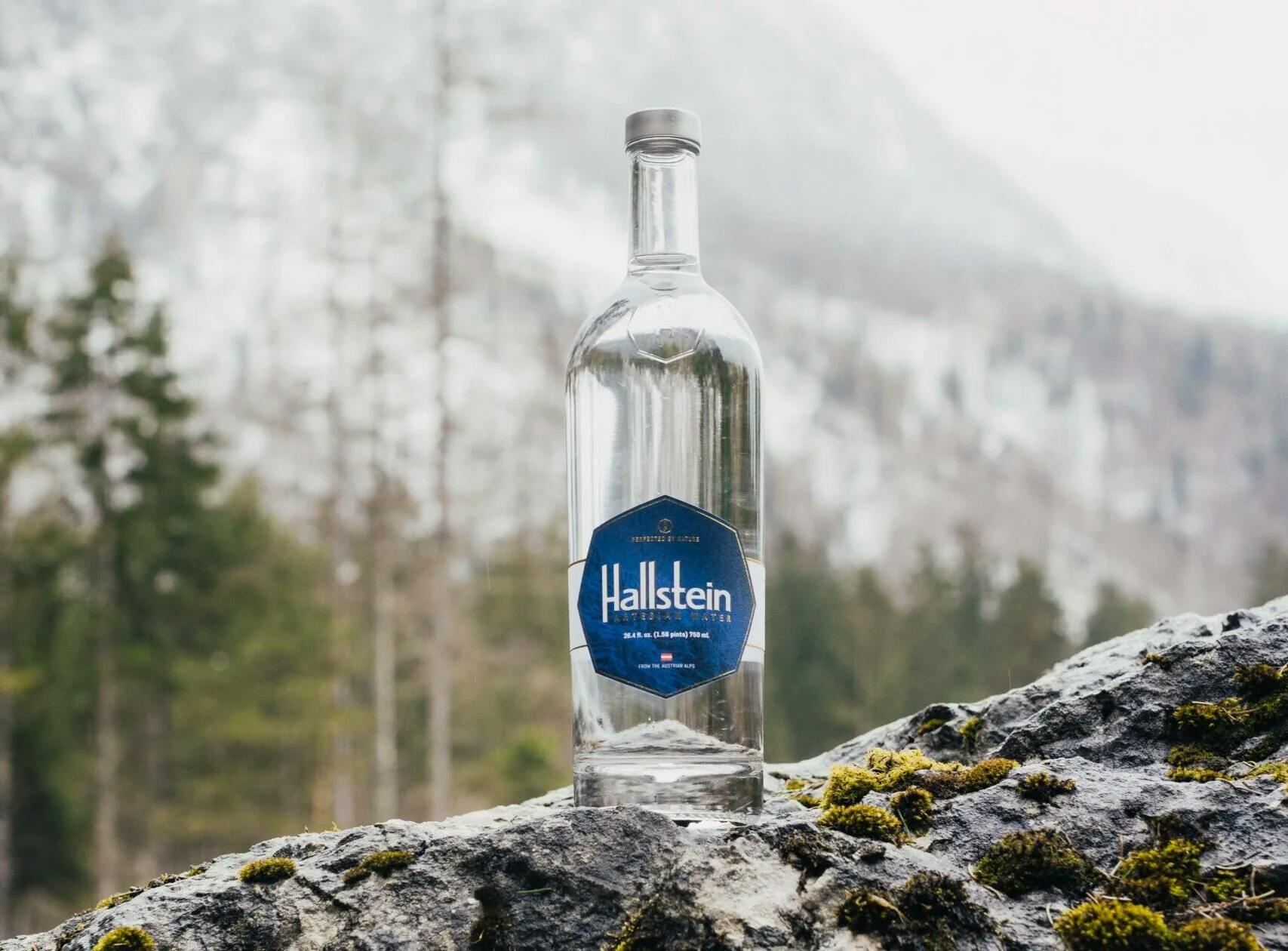 About Elite Traveler
Since its launch in 2001, Elite Traveler has been the market-leading guide and curator of the global luxury lifestyle of ultra-high-net-worth individuals. In 2021 Elite Traveler moved its focus to feature content that champions sustainable, ethical and environmentally conscious luxury. It receives 318,000 unique visitors to the website each month.
Alexandre Pesci, Chairman of Rebellion Corporation, one of the drivers competing for Rebellion in the 2023 Dakar Rally revealed why staying well hydrated with the best water, like Hallstein water, is so important during the race:
A story of one family's journey to discover a source of pure, vital drinking water.
Introducing Elisabeth Muhr, Managing Partner and Co-Founder at Alpine Water GmbH, Hallstein