Uncharted Waters
Hallstein is becoming the water of choice in the design and dining world
Acknowledgements
Originally posted in the "Santa Barbara Magazine - Uncharted Waters". Published on September, 2023.
What's the perfect water to serve at a wine tasting?
Most sommeliers would say it's one that doesn't interfere with the palate's sense of taste, which puts HALLSTEIN WATER at the top of the list. Hallstein is sourced from a deep artesian aquifier at the base of the Dachstein Glacier near Obertraun, Austria. The entire Dachstein and Hallstatt-Salzkammergut region is a UNESCO World Heritage site based on its historical significance of prolonged human activity yet unblemished landscape. Plenty of stateside food and drink connoisseurs are beginning to see the appeal of this incredibly pure water, including Santa Barbara retreat San Ysidro Ranch.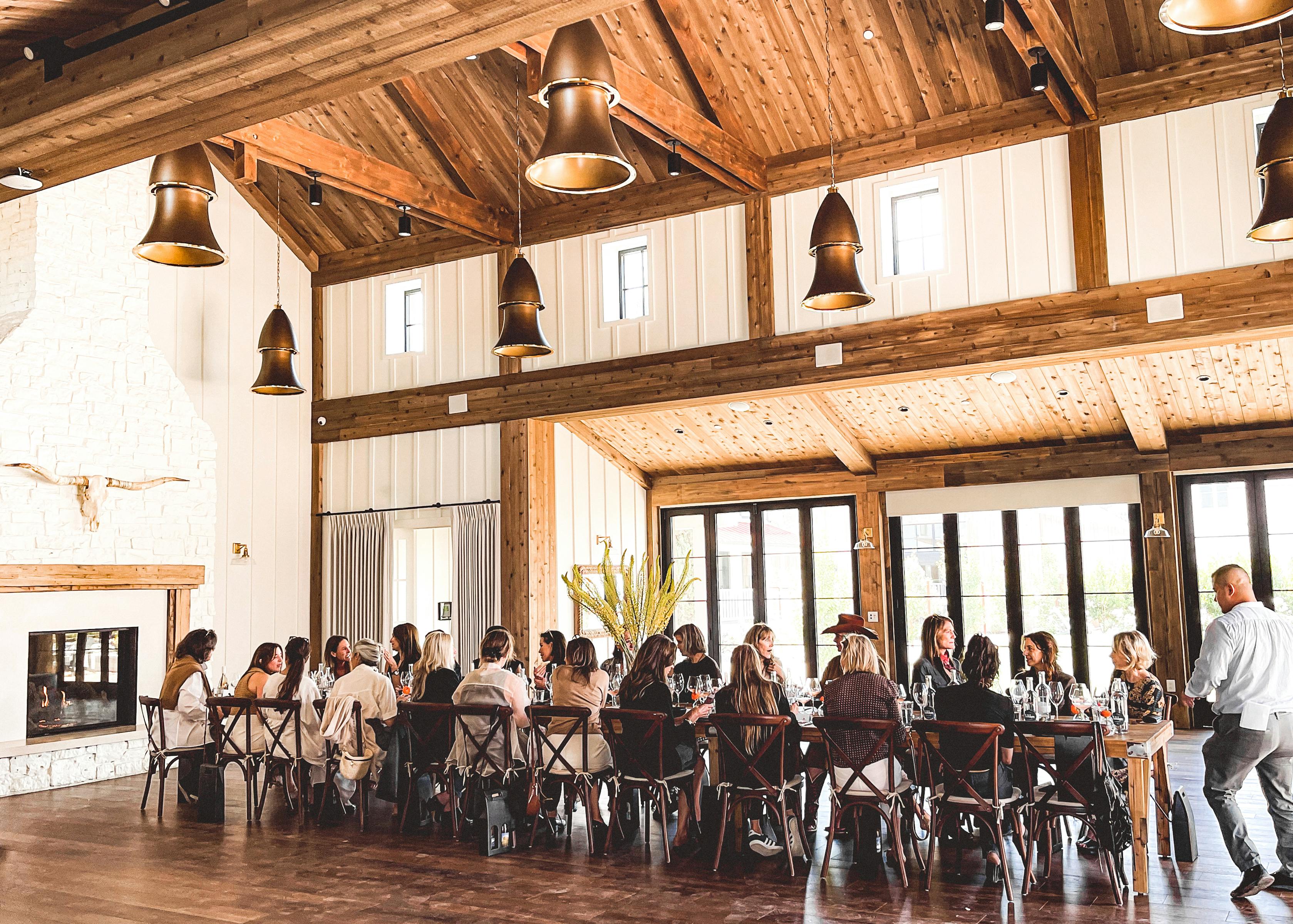 The water's purity is the result of a high pH level, a lack of sodium, a higher than normal amount of dissolved oxygen, low nitrate and carbon content, and a balanced ratio of calcium to magnesium. All these elements contribute to the water's propensity for cleansing the palate and make it a great pairing for wine tastings.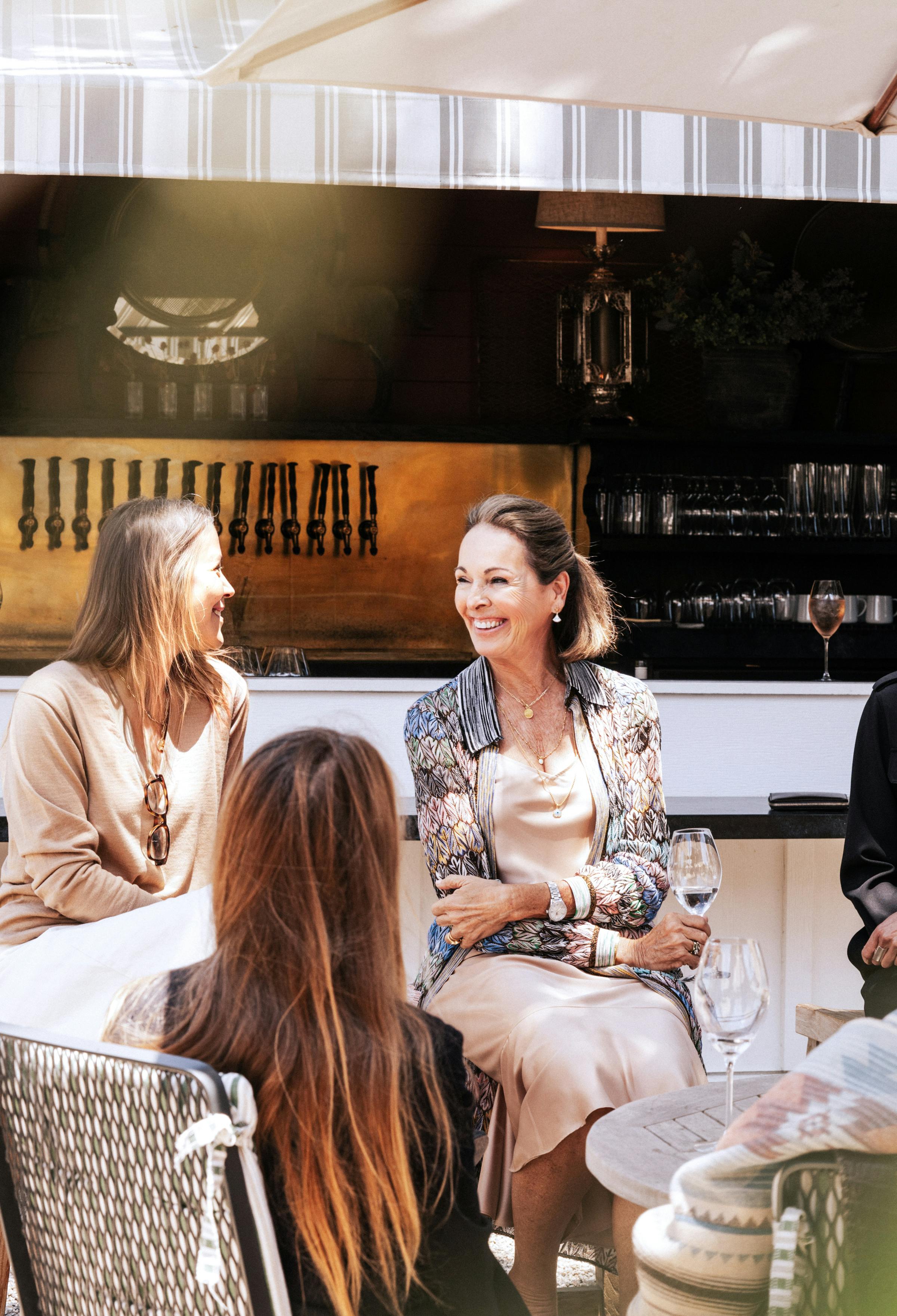 Among the connoisseurs who understand the appeal of this pure libation are those at Artiste Winery in Los Olivos, which now offers the water along with its own limited-edition wines. One of Hallstein's founders, Elisabeth Muhr, was in Los Olivos to explain why the product makes a difference when it comes to tasting chef-driven cuisine and fine wines and spirits. Leather-goods designer Kendall Conrad also hosted a lunch at The Inn at Mattei's Tavern, Auberge Resorts Collection, where Muhr and CAP Beauty founder Kerrilynn Pamer discussed the importance of clean drinking water for overall wellness.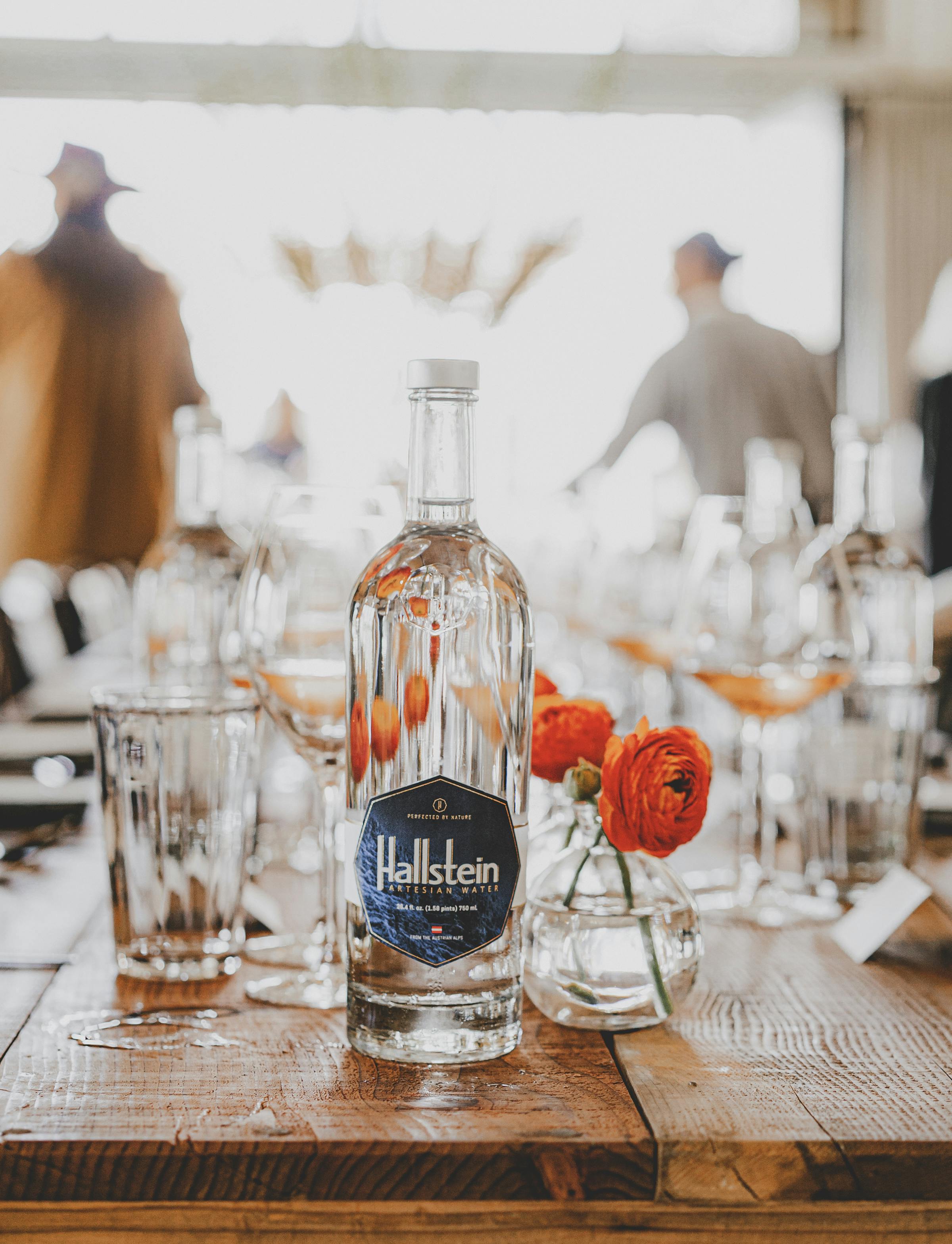 It's still rare to find outlets that carry Hallstein in the states, but that's another reason it's a good fit for Artiste—the Los Olivos winemakers don't sell their vintages to any other outlets or distribute them at all. These wines can only be found within their own tiny California community, and now Hallstein water is available there, too. It's also available for one-time purchase or subscription through the brand's website. HALLSTEINWATER.COM.
The waiter showed us a water menu on an iPad and there, amid at least ten exotic brands of which I had never heard, was Hallstein at £14 a bottle. Within minutes, the waiter appeared again, holding a bottle on the inside of his arm as though it contained fine champagne. "Now taste it," my friend said. "It comes from an aquifer 700ft below the earth's surface in Austria. This is medicine."
Exclusive Interview with Elisabeth Muhr, Co-Founder of Hallstein Water
To make sure that I'm staying hydrated without any excess PFAS or heavy metals, Hallstein Water has been my go-to. It's a premium choice for hydration and a demonstration of the relationship between health and nature. Its exceptional qualities make it a true embodiment of purity and well-being.