Water is at the heart of Hallstein's business and its charitable giving
In Conversation with the Muhr family
Acknowledgements
Originally posted in "Pictet Wealth Management - Perspectives: "Water is at the heart of Hallstein's business and its charitable giving". Published on the 15th April, 2021.
Anyone who knows a thing or two about fine wines will understand the vital role played by terroir. A region's unique climate and the minerals and nutrients held in its soils are all fundamental elements in the complex alchemy that produces a world-beating  vintage.  Take La Romanée, for example: a grand cru vineyard in Burgundy's Vosne-Romanée region and the smallest AOC in France, it has its own unique micro-terroir. 'It's just a freak of nature,' says Alexander Muhr, the CEO of Hallstein. 'And that is exactly what the Dachstein is.'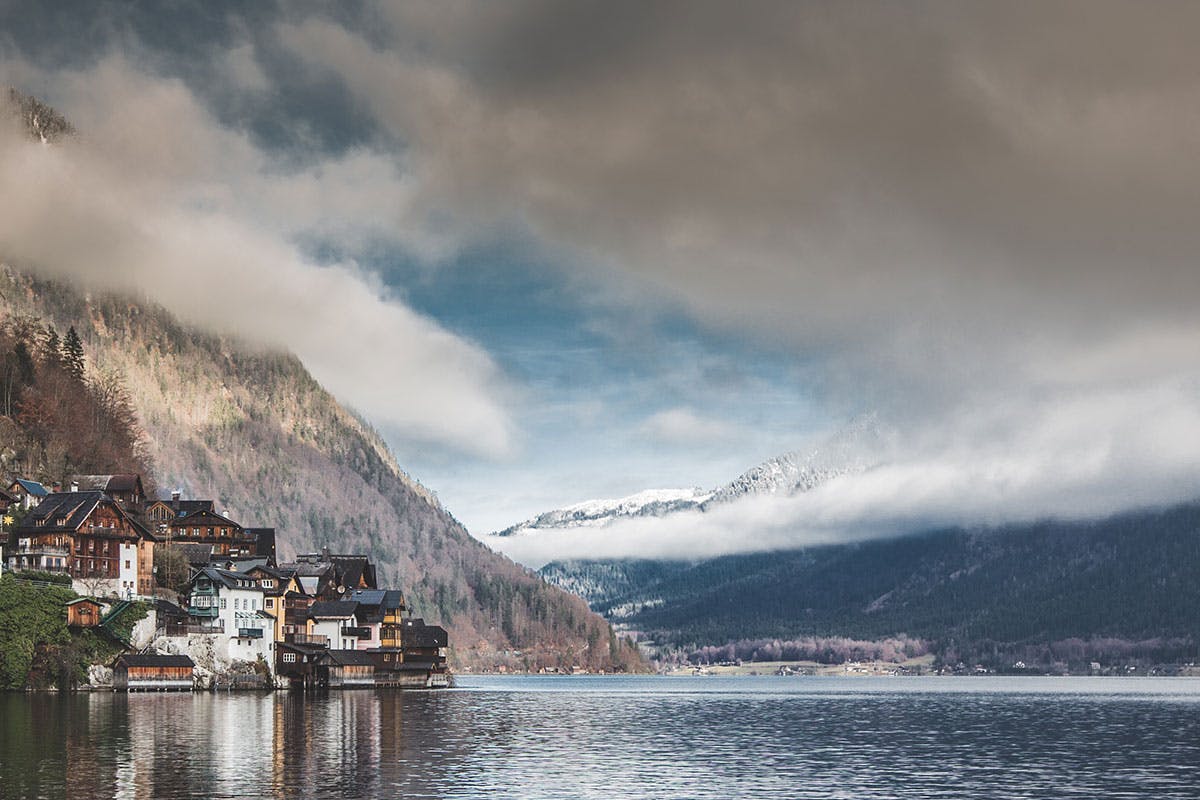 The Dachstein that Alexander is referring to is a mountain in Austria, just south of Salzburg, where back in 2005 he and his family discovered something almost miraculous: a geological structure naturally producing the world's best drinking water.
To understand what the 'best' water even means, however, we need to go back to the beginnings of Hallstein. Alexander was just 12 years old in 1999, when his father Karlheinz returned from a conference focused on health and longevity. One of the pieces of advice offered up by the guest speaker was to avoid inflammation, particularly the kind caused by sugars and preservatives in the diet. Karlheinz came home and immediately told his children that they were forbidden from drinking sugary sodas; instead, from that day onwards, they would be drinking water. Predictably, this was met with indignation – until Karlheinz promised his children: 'You'll be drinking the best water in the world.'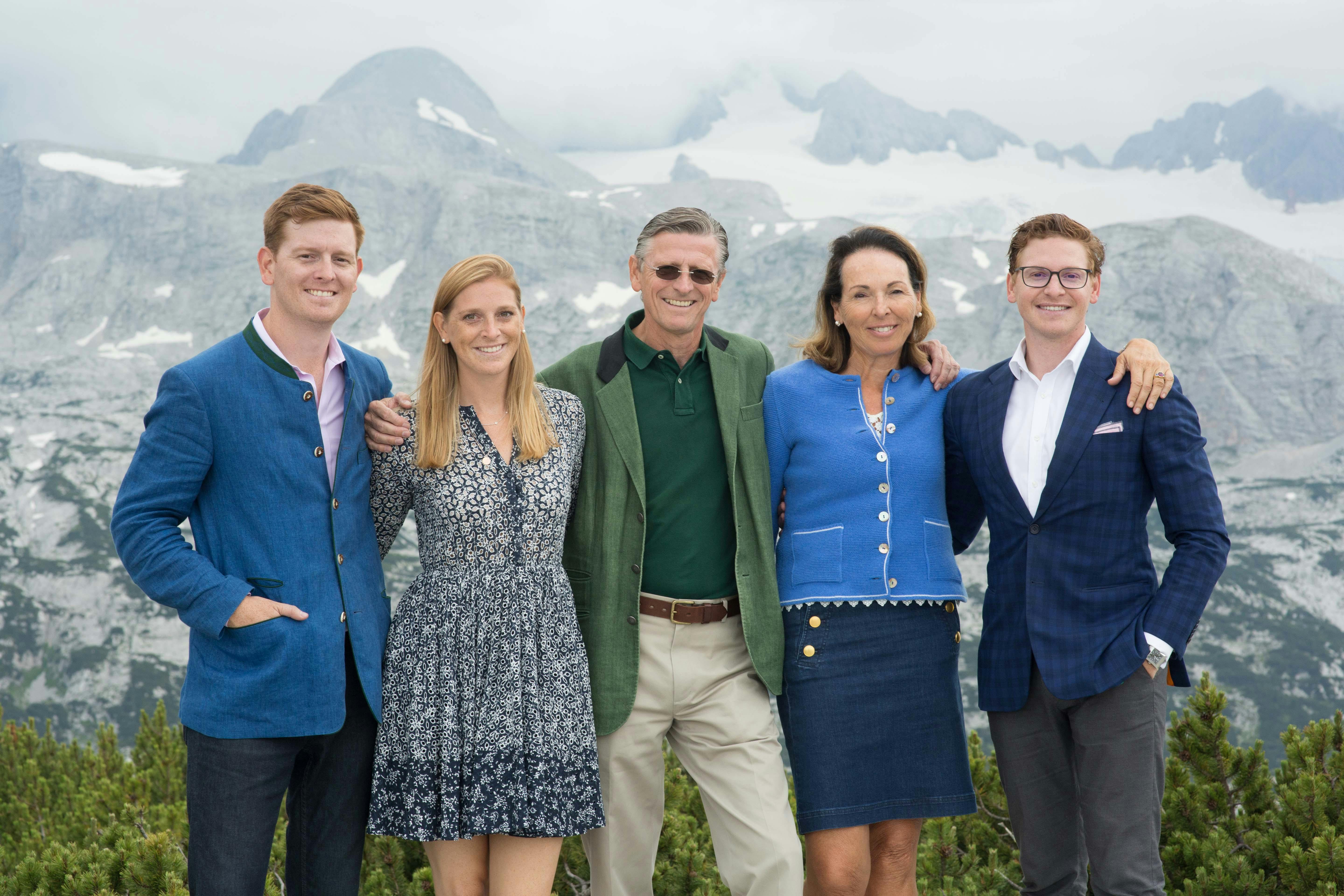 'You'll be drinking the best water in the world.'
What came next can only be summed up by saying that it must represent the single most exhaustive search ever conducted by one family for the 'highest-quality water in the world'. Karlheinz, his wife Elisabeth and their three children – Alexander, Phillip and Stephanie – spent the next few years working with a team of researchers, nutritionists and doctors around the world, first to establish the best criteria for measuring the quality of drinking water; and then to find a bottled water that met these exacting criteria.
When none of the 285 bottled-water brands they purchased and studied met their criteria, this determined family was left with only one choice: to find their own. A worldwide search – conducted by three separate universities in Canada, Europe and America – returned just one viable candidate: an aquifer under the Dachstein, in their native Austria. 
A unique geological structure, the Dachstein took tens of millions of years to form, creating in the process an aquifer.  The water within it, having starting as a snowflake or raindrop, has been filtered for close to a decade through the purest limestone rock formation. When it was checked, it matched all of the Muhrs' stringent quality criteria – from a high pH and a high level of dissolved oxygen to a low level of sodium, nitrates and total organic carbon. 'I can confirm today,' says Elisabeth Muhr, 'that there is no other comparable geological structure in the world.' Like La Romanée, it is simply 'a freak of nature'. Finally, the Muhrs could be satisfied that they had found the best natural drinking water in the world.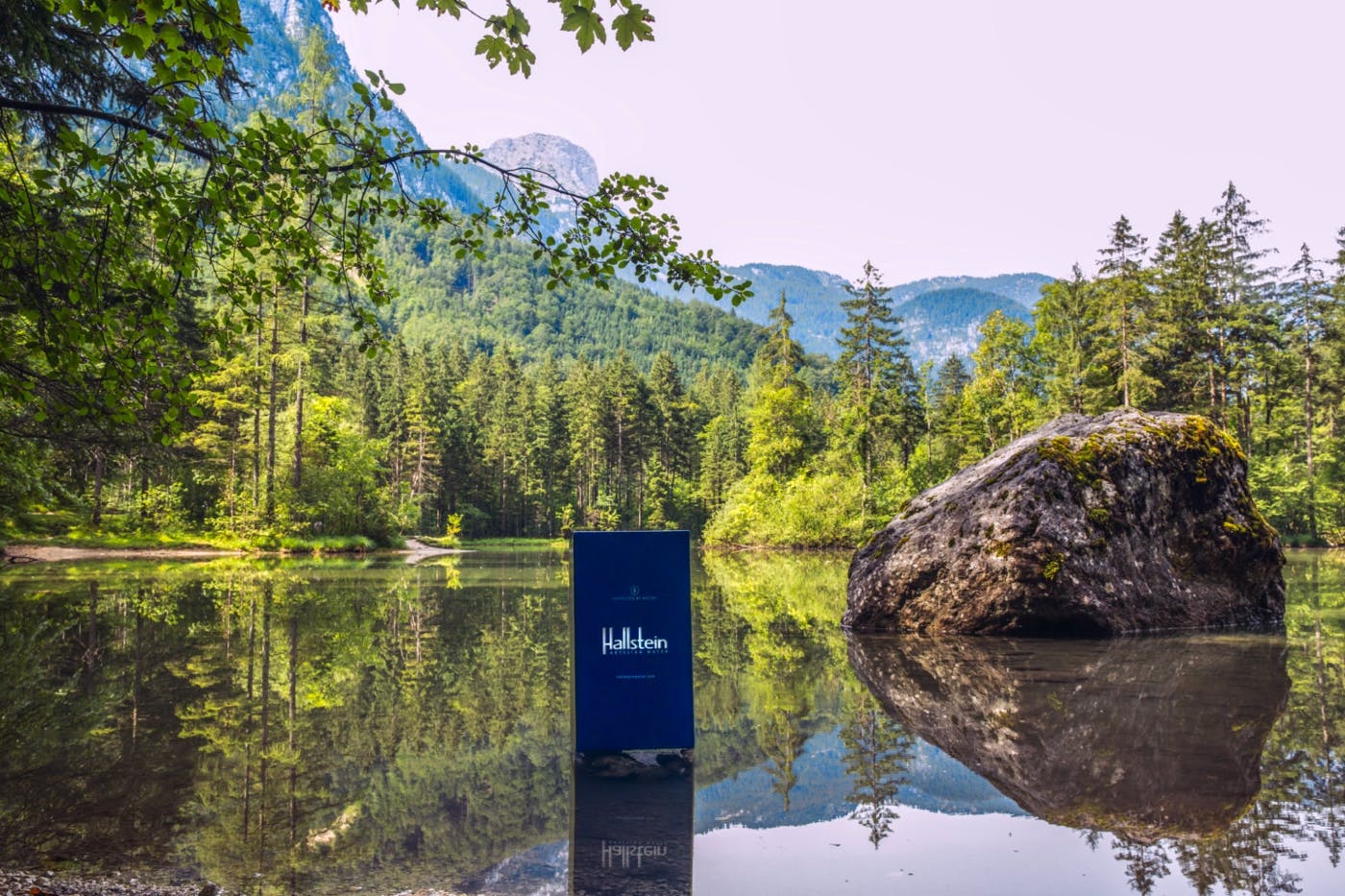 'There's no one in between us and our client anywhere in the world.'
One by one over the next 10 years, as the company began to take shape, each of the Muhr family members became involved. First the eldest son, Alexander, left his investment-banking job in New York to become CEO of the fledgling enterprise; then his younger brother Phillip left his private-banking job in Zurich and joined to head up operations, global marketing and sales; then Stephanie, the youngest, came onboard. Karlheinz and Elisabeth have also remained involved, Elisabeth more directly and Karlheinz as a non-executive chairman (day to day, Karlheinz is executive vice chairman of global corporate and investment banking at Bank of America Merrill Lynch). 'We are a truly global, small family company,' says Alexander.
Today, Hallstein water can be purchased by subscription only and by just a limited number of clients at any one time (around 13,000), because the water is sustainably 'harvested' from the aquifer, not pumped out. Clients create an account and select how many bottles they want, and then Hallstein regularly delivers these to their door. 'We wanted to have a direct relationship with every client,' says Phillip. 'We have no go- between, no distributor, there's no one between us and our client anywhere in the world.' The relationship isn't dissimilar to what you'd expect at an exclusive members' club – perhaps unsurprising, given we're talking here about water's answer to La Romanée.
The Muhrs are all  too  aware  that  their  product is highly limited and therefore exclusive. 'We understand that Hallstein will be accessible only to a very limited audience, so giving back to a much broader water community is a core principle,' says Phillip. The current main beneficiary of this mission is Operation Water, a charity that is building critical drinking-water infrastructure for people in the developing world who have the most difficult time accessing potable water. 'With every subscription, we make a donation that helps four people or a family attain clean drinking water,' says Phillip, adding that Hallstein is also currently in the process of ramping up its commitment to Operation Water.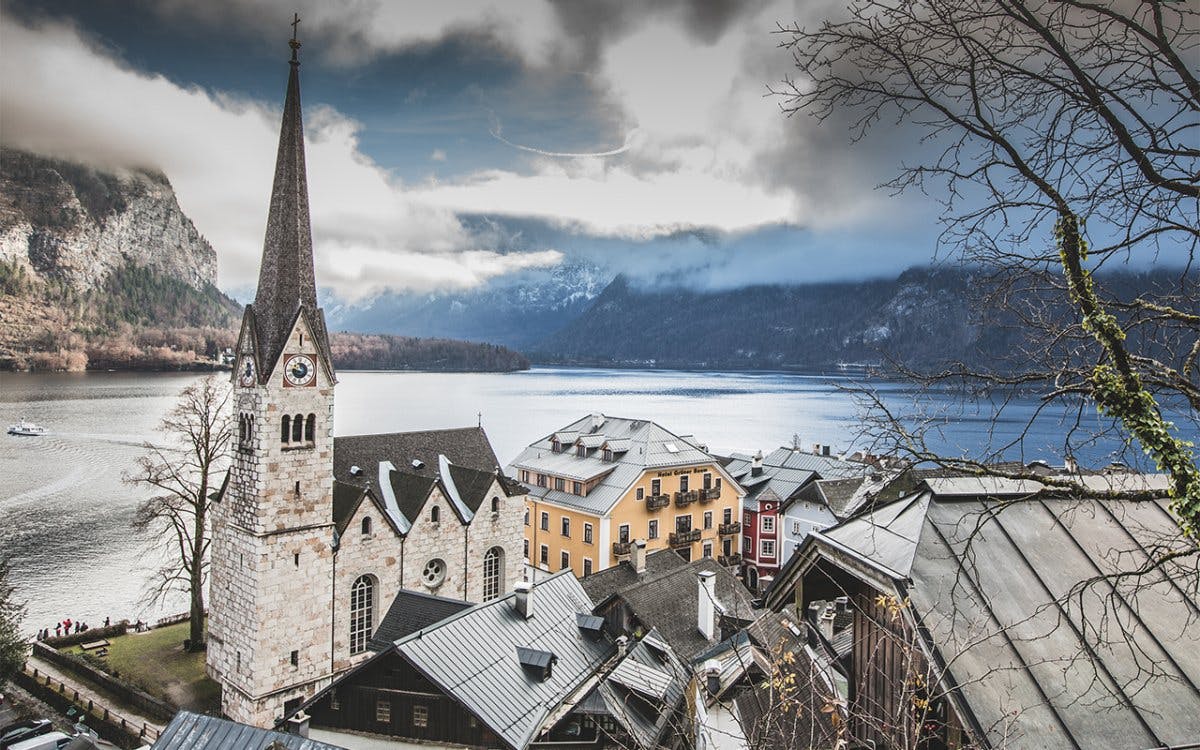 'For us to have the biggest impact on communities, it is not just by direct donations but also by increasing the flow of information.'
This activity is run through the Hallstein Foundation, which targets and selects charities and non-profits that are focused on access to drinking water. 'The relationship should always be: if you are in a position to give back, one has the responsibility to do so,' says Phillip. The other way that the Muhr family gives back is through education and the spreading of information (the Hallstein website is itself a singular font of information and data on drinking water). 'My family is passionate about sharing knowledge, answering questions and ensuring decisions about drinking water are informed,' Phillip continues. 'For us to have the biggest impact on communities, it is not just by direct donations but also by increasing the flow of information.'
Hallstein is a disruptive brand in many different ways. It has transplanted the subscription business model from the world of streaming services into the realm of bottled water. It has managed to build a community of likeminded, wealthy and health-conscious consumers around its brand. And it has raised the bar for science- backed research in the sector. But arguably the company and the family behind it are having their greatest impact when it comes to education. Few families in the world know more about water than the Muhrs do and they are determined to disseminate that knowledge, educating people on everything from the level of contaminants in drinking water around the globe to the importance of staying hydrated. As Phillip Muhr puts it: 'Knowledge and education are power. It's an ambitious goal, but we are committed!'
The waiter showed us a water menu on an iPad and there, amid at least ten exotic brands of which I had never heard, was Hallstein at £14 a bottle. Within minutes, the waiter appeared again, holding a bottle on the inside of his arm as though it contained fine champagne. "Now taste it," my friend said. "It comes from an aquifer 700ft below the earth's surface in Austria. This is medicine."
Exclusive Interview with Elisabeth Muhr, Co-Founder of Hallstein Water
To make sure that I'm staying hydrated without any excess PFAS or heavy metals, Hallstein Water has been my go-to. It's a premium choice for hydration and a demonstration of the relationship between health and nature. Its exceptional qualities make it a true embodiment of purity and well-being.