Why Everything You Know About Water May Be Wrong
Elisabeth Muhr On The 8 Parameters of Healthy Water, Consuming Natural water vs Engineered Water, Asbestos In Tap Water And More
Acknowledgements
Originally posted in "Superhumanize: "Why Everything You Know About Water May Be Wrong". Published on the 2nd June, 2021.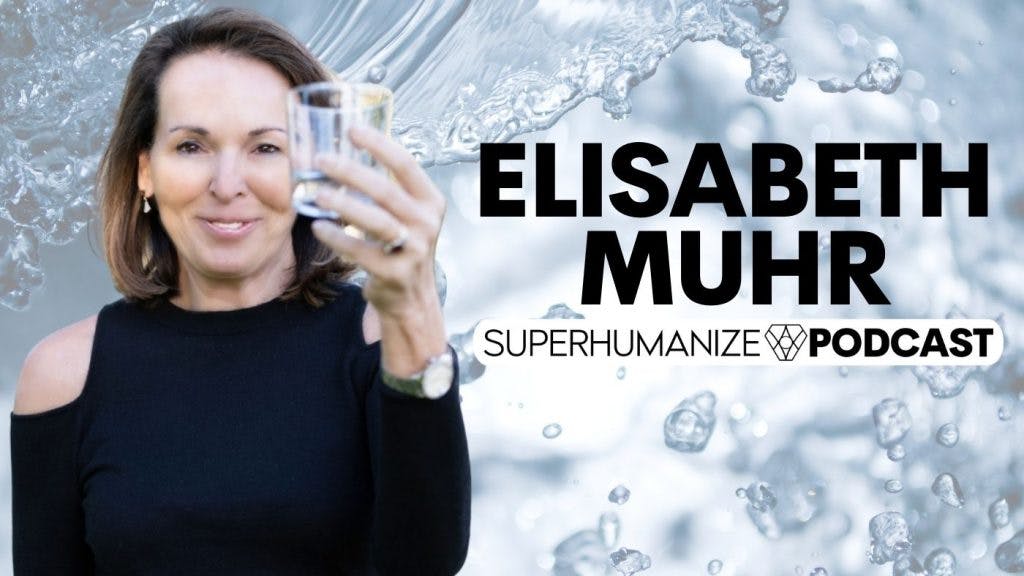 Research has found that the three leading causes of death—heart disease, cancer, and stroke—are caused predominantly by poor nutrition. While genetic factors do have an impact, it is possible to either accelerate disease processes or reverse them, through food choices. And water is an essential part of that. The water we consume has a profound  impact on our immune system, our performance, our wellbeing and all over health.
Today I am talking to an expert on water. Elisabeth Muhr is a passionate advocate for improving global drinking water and an acknowledged expert in hydrobiology. She graduated from Vienna's University of Environmental Engineering in Environmental Engineering and Ecology, and was a visiting lecturer at Cal Poly Pomona teaching "Ecology Applied to Landscape Architecture." Additionally, the Austrian Tyrolian Government tapped her expertise to evaluate the ecological impact of hydropower plants and the influence of highways on ecology and human well-being.
Elisabeth is also the Co-Founder of Hallstein Water, a company renown for producing the highest quality drinking water in the world, emanating from an artesian aquifer, 700 ft deep in a layer of rock beneath the Dachstein mountain in Austria. It is the only water not pumped, filtered or treated, neither chemically nor mechanically.
To listen to this podcast, please follow this link.
The waiter showed us a water menu on an iPad and there, amid at least ten exotic brands of which I had never heard, was Hallstein at £14 a bottle. Within minutes, the waiter appeared again, holding a bottle on the inside of his arm as though it contained fine champagne. "Now taste it," my friend said. "It comes from an aquifer 700ft below the earth's surface in Austria. This is medicine."
Exclusive Interview with Elisabeth Muhr, Co-Founder of Hallstein Water
To make sure that I'm staying hydrated without any excess PFAS or heavy metals, Hallstein Water has been my go-to. It's a premium choice for hydration and a demonstration of the relationship between health and nature. Its exceptional qualities make it a true embodiment of purity and well-being.